Linda Douglas, RDH - Presenter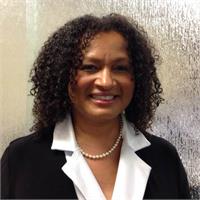 My name is Linda Douglas, I have been a dental hygienist for 30 years, and I still enjoy it immensely. I am from London, England, where I studied dental assisting at the Eastman dental hospital, and then studied dental hygiene at the Royal dental hospital. I have lived and worked in Toronto for 22 years. In recent years I have noticed an increasing number of clients who were experiencing problems related to a dry mouth, so my desire to improve support of these individuals has instigated further study of salivary gland function, and xerostomia management. As I studied saliva in more depth, I came to realize that it is actually quite fascinating: it also ties in with the new paradigms: minimal intervention dentistry, and CAMBRA, and their emphasis on promotion of healthy saliva. I felt that this knowledge is well worth sharing with my colleagues, and as a result, I have written articles on topics related to saliva, and created an online continuing education course on Xerostomia management, which can be found at Hygienetown.com.
Linda Douglas, RDH - Presenter is currently not instructing any classes.