Linda McLarty, BA -Infection Prevention Specialist - Presenter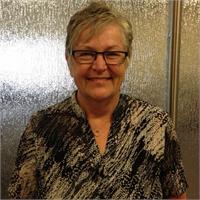 Straight forward and down-to-earth, Linda McLarty has over 20 years experience in dealing with dental personnel regarding infection prevention and control and compliance. As Educational Support Manager for Germiphene Corporation, she is committed to providing you with evidence-based, scientifically sound information. Linda is able to bridge the gap between guidelines and standards to practical solutions for you to use in your practice. Discussion generating and problem solving are an integral part of Linda's presentations. A long-standing member of OSAP, Dentistry's Resource for Infection Control and Safety, Linda has traveled and lectured extensively both in Canada and around the world sharing her knowledge with dentists, dental hygienists, dental assistants and dental support staff. With both emerging and re-emerging diseases making the headlines daily along with breakdowns in infection prevent and control, Linda provides information to enable you to break the chain of infection to protect your patients, yourself and your family.
Linda McLarty, BA -Infection Prevention Specialist - Presenter instructs the following:
Above date is for system purposes only. These webinars are available to view at any time.

You will receive the video link and password in your receipt after purchase.

Online Course Cost:

Non-CDHA Members $30.00

CDHA Members $25.00




Infection Prevention & Control (Best Practices) - Linda McLarty, Infection Prevention Specialist

Infection Prevention and Control in the Dental Hygiene Practice. The most current guidelines and what every dental hygienist needs to know about Infection Control.