Jo-Anne Jones - Corporate Partner & Presenter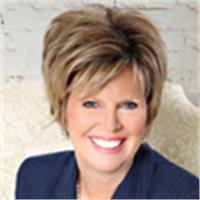 Jo-Anne Jones is a well-recognized international speaker bringing life, energy and inspiration to her presentations. She is also a consultant, author and successful entrepreneur. Jo-Anne is president of RDH Connection Inc., a practice management and clinical training company focused on delivering results-oriented solutions for today's dental practice. Jo-Anne's career has continued to evolve with her more recent emergence as a motivational speaker.
Jo-Anne has been selected as one of the DPR's 2013 Top 25 Women in Dentistry and joins the 2014 Dentistry Today CE Leaders for the 4th consecutive year. The editors of PennWell publications selected Jo-Anne's article entitled "Sex and Oral Health: What's the Connection?" as "The Most Important Dental Story Published in 2012" focused on the rising incidence of HPV-positive oropharyngeal cancer.
Jo-Anne is a Key Opinion Leader for a number of corporations within the dental community including Philips Oral Healthcare, Oral Science, LED Dental Inc., DenMat, Orascoptic and 3M ESPE and has been described as
a very dynamic, knowledgeable and entertaining speaker with an ability to powerfully communicate her knowledge. Her frank and open style of lecturing complemented by the provision of clinical resources has earned many loyal followers.
Jo-Anne Jones - Corporate Partner & Presenter is currently not instructing any classes.