Beth Parkes, BSc, RDH, Presenter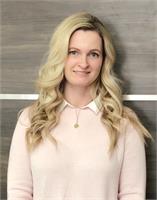 Beth Parkes is the newest addition to our team. She is very excited to work with the RDHU community and help others advance in their own clinical skills.
Beth graduated with Honours from the Canadian Institute of Dental Hygiene in 2005.
For the last 12 years, she has worked in Orthodontics, Periodontics, and Private Dental Hygiene Practice in Ontario and British Columbia where she earned her certification in the administration of local anesthesia.
Beth continues to advance her education and training through mentorship, personal study and continuing education. She has focused her studies on the oral/systemic relationship of inflammation and the prevention and maintenance of periodontal disease.
Beth Parkes, BSc, RDH, Presenter instructs the following:
Above date is for system purposes only. These webinars are available to view at any time.


You will receive the video link and password in your receipt after purchase.

Online Course Cost:




Non-CDHA Member $20.00

CDHA Member $17.00

CE Hours: .75




Furcations, Projections, Concavities, Oh My! - Beth Parkes, RDH

This course explores some of the most commonly missed areas during instrumentation. Root morphology is discussed and more specifically how this relates to periodontal disease.