Kerry Lepicek, RDH - Presenter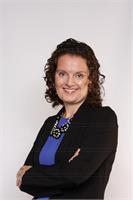 Kerry Lepicek, RDH is a highly focused and engaging presenter with over a decade of experience using an interceptive and preventive approach to treating periodontal disease and breath odour. She will leave you with many things you can take away and start to use in your practice the next day. Kerry is currently the OraVital® Wellness Coaching Manager for North America and has been active in helping to shape the future of the company. Kerry has been clinically implementing the OraVital® System since 2007. In 2010 Kerry published an article in Oral Health discussing several cases that were treated using the OraVital® System, and in 2015 was asked to speak at the Bermuda Dental Conference. She has spoken to many study clubs and was featured in the Dental Hygiene Quarterly Spring edition in 2016 talking about halitosis.
Kerry Lepicek, RDH - Presenter instructs the following:
Above date is for system purposes only. These webinars are available to view at any time.


You will receive the video link and password in your receipt after purchase.

Online Course Cost:

Non-CDHA Member $20.00


CE Hours: 1




Halitosis is Nature''s Way of Telling You Your Mouth is Sick - Kerry Lepicek, RDH


A overview of the causes of bad breath and bad taste, how halitosis affects our client life and systemic health and what treatments can be administered.