Ann Tran, RO, RDH - Presenter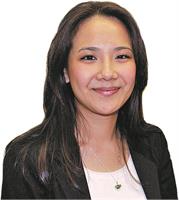 Ann Tran is a practicing Dental Hygienist and Registered Optician. With over 15 years of health care and client care experience, she shares a different perspective proven to be clinically applicable for all her colleagues. After completing her Bachelor of Science in 2000 at Brock University, she pursued a prosperous career as a Registered Optician, working as a Managing Optician for high-end retailers and as an examiner for NACOR. Learning never stopped for Ann, as she also completed her dental hygiene certification in 2009 and achieved her Authorized for Self-Initiation status in 2013.
She brings forward a unique approach in achieving clinically successful customize client care but treatment acceptance and success. She continues to evolve in her career and carries a great passion to share and support all dental team members in achieving success in this ever evolving field of dentistry.
Ann Tran, RO, RDH - Presenter is currently not instructing any classes.