Dani Botbyl, RDH - Presenter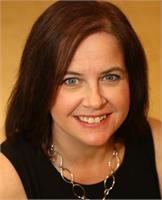 Dani Botbyl is a dental hygienist with twenty two years of experience devoted to clinical practice and education. She is recognized national speaker and an expert in the area of ultrasonic instrumentation. As a compliment to instrumentation, she has recently taken an interest in needle-free anesthesia. Currently, a registered dental hygienist in Ontario, Dani is a Clinical Educator for DENTSPLY Canada, the manufacturing pioneer and market leader of ultrasonic technology. Dani lends much of her expertise to incorporating ultrasonics into the curriculums of dental and dental hygiene programs across Canada. She is a facilitator at the Ultrasonic Scaling Teaching Institute, a five day ultrasonic certification course held in the northeastern United States and has served as a faculty member at Niagara College of Applied Arts and Technology in Welland, Ontario for more than a decade. Commitment to her profession is shown at the local, provincial and national levels. At present she is the Editor-in-Chief of Preventive Dentistry Canada and is proud to serve as a member of a Curriculum Advisory Committee for dental hygiene. Dani has held positions with the College of Dental Hygienists of Ontario as a Clinical Evaluator and a Quality Assurance Assessor and served on the Board of Directors for the Ontario Dental Hygienists Association. She lives in the Niagara Region of Ontario with her wonderful husband of twenty years – Scott and her two beautiful children - son Devon and daughter Elise.
Dani Botbyl, RDH - Presenter is currently not instructing any classes.